Top Down Christmas Stockings by Faye Kennington
Worsted weight yarn
It is never too early to start knitting for the holidays. Enjoy family holiday gatherings with hand knit stockings. Perfect for decorating hearths or filling with little gifts, these stockings have so many options for customizing names & design motifs.
Join us during the next 4 weeks as we host a Christmas Stocking Knit-Along featuring the Top Down Stockings pattern by Kaye Kennington. This fabulous pattern includes 24 colorwork charts to mix and match, offering over 500 different combinations for customizing your stocking. Knit a unique stocking for everyone in the family that reflects their personal style.
Materials:
Each stocking requires 100 grams (approx 210-220) total yards of worsted weight yarn in equal amounts of 3 colors. Though you could use more colors if desired. You will also need size US 7, 16" circular needles & US 6 double point needles.
Some great choices include Cascade 220, Plymouth Galway, Lopi Lettlopi & Kelbourne Germantown.
Three other stocking patterns we love also include the Midnight Clear Stocking by Melynda Bernardi, Into the Woods-Truck by Darlene Swaim & Cozy Season Stocking by Ksenia Naidyon.
Holiday Stocking KAL
Thursdays, August 11-September 1, 6pm-8pm
Located at Wool & Co.
1687 N. Lancaster Rd.
South Elgin, IL 60177
Please feel free to email us at [email protected] with any questions. We look forward to seeing you.
Happy Knitting!
The Wool & Co. Team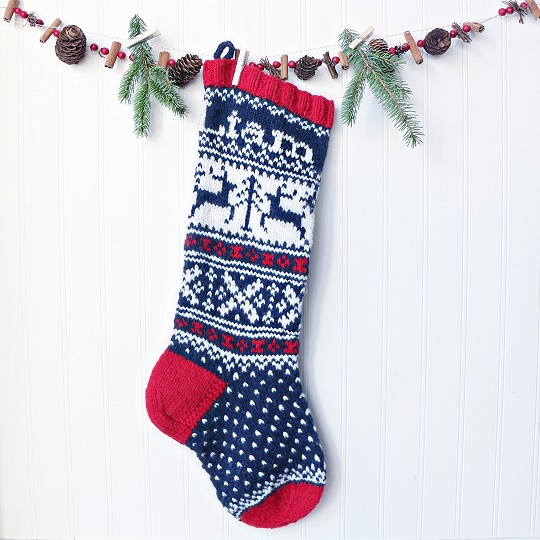 Midnight Clear Stocking
by Melynda Bernardi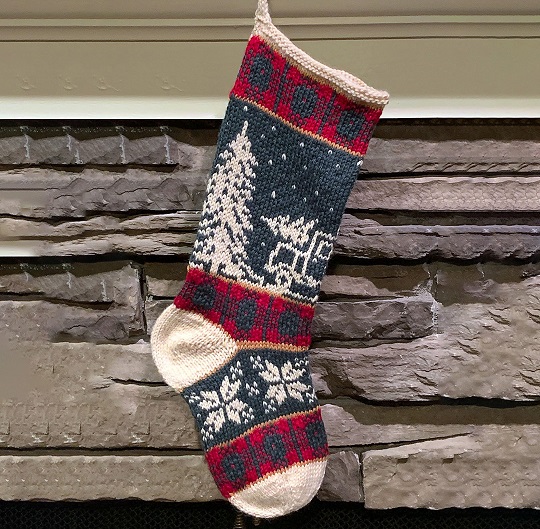 Into the Woods- Truck
by Darlene Swaim