Stay Up Till Dawn Sweater by Veronika Lindberg (@Kutovakika),
One of the gorgeous patterns from Knit This!
We are absolutely in love with the latest hardcover knitting pattern lifestyle book to grace our shelves!
Knit This! is a gorgeous collection of knitting patterns by talented designer Veronika (Kika) Lindberg. Kika is known for designing modern, Scandinavian knits, as well as sharing a passion for knitting on her lovely Instagram page @Kutovakika, which translates to 'knitting Kika' in Finnish.
Featuring beautiful photography & plenty of styling inspiration, the book contains 21 patterns from romantic sweaters & cozy cardigans to modern beanies, mittens & socks. There are patterns for every level of knitter. The patterns include easy to follow knitting instructions, as well as technique tutorials & knitting tips. Knit This! is must-add to every knitter's library.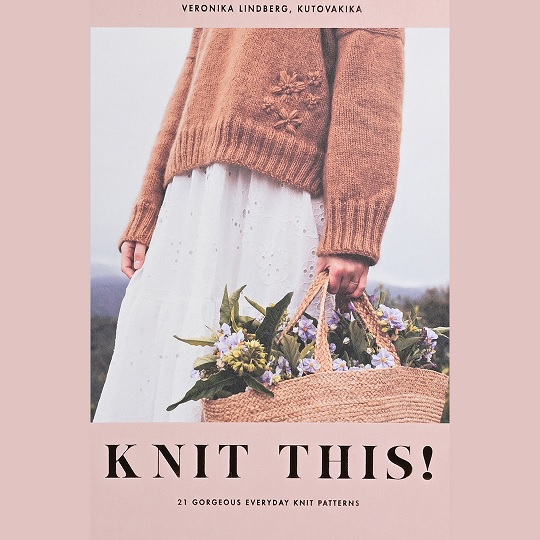 Happy Knitting!
The Wool & Co. Team