Clockwise from left: Hedgehog Fibres Sock,
colors Filigree, Static, Soundwave, Shape Shifter
The new 2022 colorways from Hedgehog Fibres have arrived! From subtle pastels to vibrant speckles, the collection of 15 colors is gorgeous & 100% Hedgehog.
We have the new colors stocked in Hedgehog Sock, Sock Minis, Super Bulky, Merino DK, Skinny Singles & Kidsilk Lace. As always we are happy to take special orders on the other bases.
To celebrate the launch of the new collection we have created the Sock Minis 2022 New Colorway Collection set. This special set includes one skein each of the 15 new colors. The minis are great for adding pops of color in projects or alternating to create a cool accessory. We love the Scrappy Marl Hat by Beata Jezek.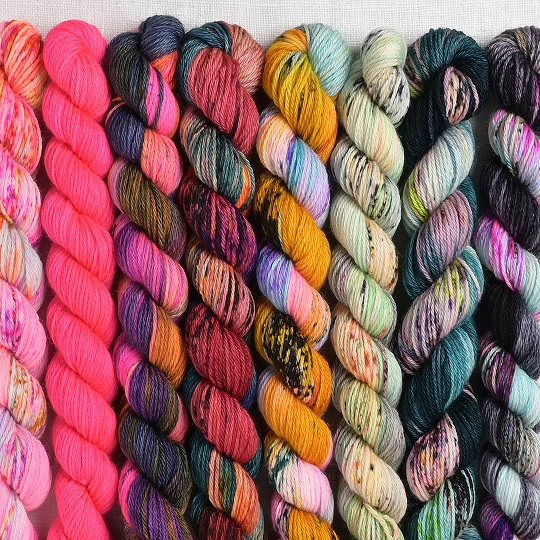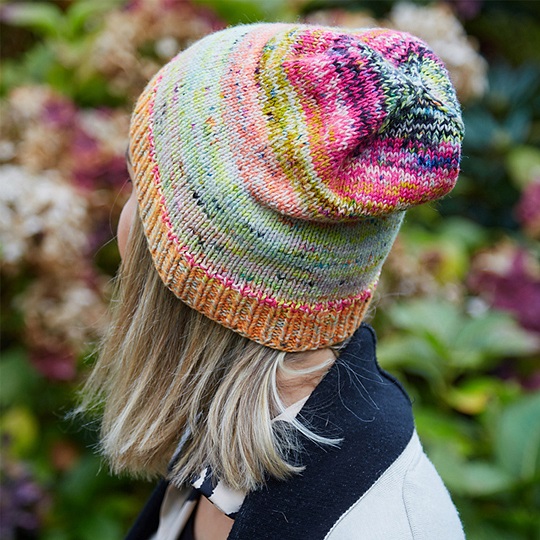 Also, make sure to check out our exciting new Hedgehog Super Bulky! Soft, smooshy & vibrant, the yarn knits up quickly on size US 15 needles & is lovely for hats, mittens, cowls & scarves.
Through 2/28/22 we are offering a free gift online & in-store. When you purchase $100 of Hedgehog Fibres yarn you will receive a free Hedgehog Sock Mini in a mystery "potluck" color. The potluck colors are only dyed once & are unique to the named colors.
Happy Knitting!
The Wool & Co. Team