Briolette by Amy Christoffers,
Berroco Spree, color 9449 Jungle
Ideal for relaxing summer days, Briolette by Amy Christoffers is a casual lace shawl with a fantastic drop stitch fringe. The shawl is knit side to side in Berroco Spree. Spree is an all-season yarn spun from a tee-shirt soft blend of wool & cotton. The lightweight blend knits into soft, painterly stripes.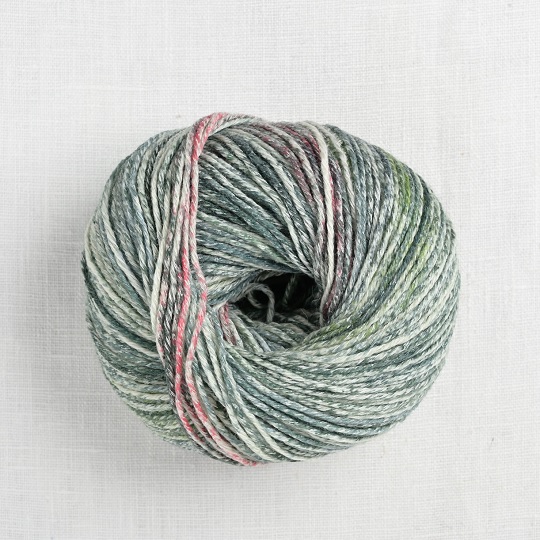 The Briolette Shawl requires just 5 balls of DK weight Berroco Spree & a size US 6, 32" circular needle.
Also in the Spree pattern collection is a poncho, tee, cardigan set & a comfy drop shoulder pullover.
Happy Knitting!
The Wool & Co. Team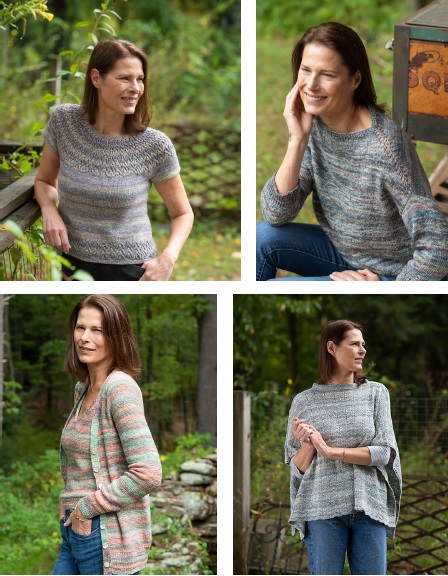 Clockwise from top left: Culot, Moval, Navette,
Bezel Cardigan & Camisole, Berroco Spree,
Collection by Amy Christoffers