Clockwise from top left: Horsforth, Ickley, Kirkstall, Roundhay,
by the Rowan & Quail Studio Design Team in new Rowan Sock yarn
Bring on the sock knitting with the newest yarn from Rowan. Just arrived Rowan Sock is a fun, color shifting yarn that is a blend of soft wool & durable nylon. The jewel tone colors really pop on this single-ply, fingering weight yarn. Knit cozy socks, as well as accessories that have just a touch of gentle halo. A beautiful yarn for textured stitches, lace, as well as simple stockinette.
The launch is also accompanied by the release of 7 new sock patterns by the Rowan & Quail Studio Design Team. The patterns range from a basic stockinette sock to intertwining cables, diamonds & lace. The patterns are available à la carte or in the full color booklet "Rowan Sock Collection," which includes all 7 designs.
Shop the new sock patterns, Rowan Sock yarn & pattern book at our destination store in South Elgin, IL or online shop.
Love Rowan? Browse all of the new Rowan Fall/Winter 2022 pattern books & make sure to attend the Rowan Fall Runway Fashion Show on September 17 if you are in the area! Enjoy watching the collection come to life as models walk the runway in 47 knits to a musical beat.
Happy Knitting!
The Wool & Co. Team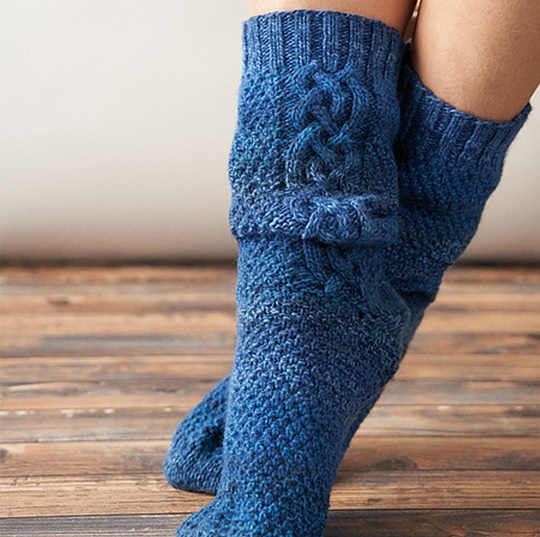 Temple by the Rowan & Quail Studio Design Team, Rowan Sock yarn