Ensata Scarf by Amy van de Laar,
Brooklyn Tweed Tones Light, color Lychee Overtone
Light, warm & lovely, Brooklyn Tweed Tones Light is a fingering weight, 2-ply, woolen-spun yarn that has been dyed in coordinating "tone pairs."
This new take on color provides a fun, interesting way to be creative & play with color! Fleece-dyed American Columbia wool is spun into light & dark shades, then overdyed to create an amazing palette of jewel & earth tones.
Use coordinating or contrasting colorways for colorwork, stripes, cables & textured stitches. There are so many ways to combine the colors.
The Ensata Scarf by Amy van de Laar is inspired by the curves of orchid leaves against the beams of a domed greenhouse. It features lace flowing into a twisted rib. The piece may be worn as a scarf, shoulder wrap or shawl.
To knit, you will need 6 skeins of Brooklyn Tweed Tones Light & a size US 4, 32" circular needle.
The pattern also includes knitting instructions for a cowl which requires 2 skeins of Tones Light & a size US 4, 16" circular needle.
Also, in the collection is the All Ways Hat by Jared Flood. The pattern may be knit as a watchcap or beanie & comes in newborn-adult sizes. Knit in one color or add stripes to mix things up. The All Ways Hat is also free with the purchase of 2 or more skins of Brooklyn Tweed Tones Light.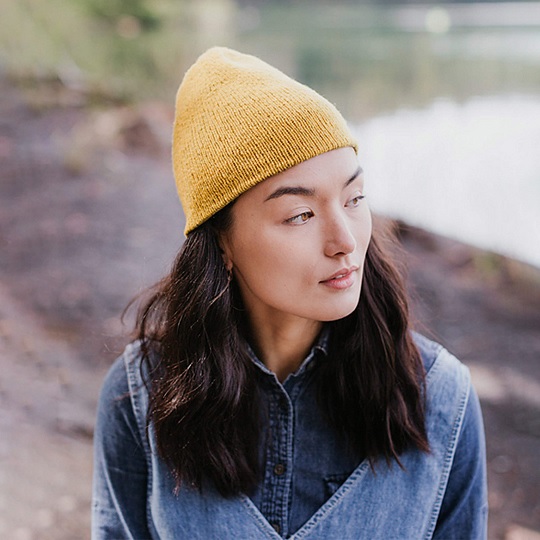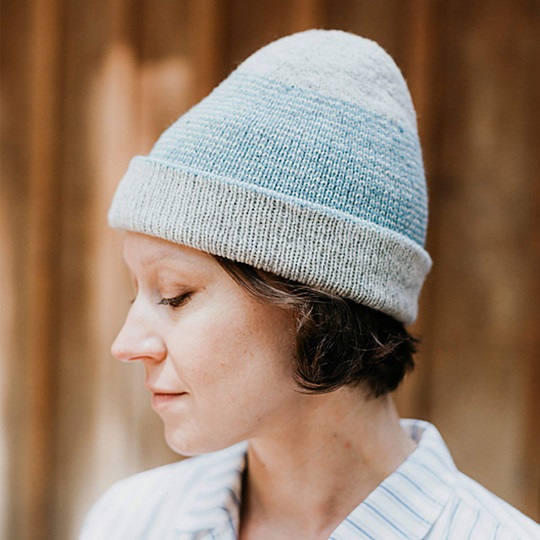 Ready for a pullover? Then the Shadow Stripe Pullover by Jared Flood is a great piece to explore color & texture. This easy fitting sweater is worked top-down in intriguing shadow garter stitch accentuated by the light and dark color palette and lofty woolen-spun construction of Tones Light.
Customize with your choice of stripe pattern in two to four (or more!) colors, different hem treatments, as well as various body and sleeve lengths.
Visit www. woolandcompany.com or our shop in South Elgin, IL for more pattern details & to shop the full spectrum of Tones Light colorways, as well as receive your free All Ways Hat pattern with purchase!
Happy Knitting!
The Wool & Co. Team