Kellister by Gudrun Johnston, Jamieson's Shetland Spindrift
Experience the Shetland Islands with the newest addition to our store; Jamieson's Shetland Wools. Jamieson's produces authentic yarns spun from the fleece of sheep raised on the islands. The yarns are spun on the islands as well. Located in the North Sea off the coast of Scotland, Shetland has a rich hand knitting tradition & is known for stranded colorwork. Fair Isle (part of the Shetland Islands) is perhaps the most famous amongst knitters.
Jamieson's yarns are ideal for stranded colorwork & create extremely warm, durable garments that may be passed down through generations. The brand is known for offering hundreds of color options from undyed, natural shades to rich heathers & solids.
We love giving knitters many color choices for colorwork (it is part of the fun!), so we have brought in over 200 colors of Shetland Spindrift & Shetland Double Knitting, as well as 20 colors of Shetland Heather Aran!
A wonderful project to try out Shetland Spindrift is the Kellister hat by Gudrun Johnston. This gorgeous, warm hat is knit in the round & features a classic stranded colorwork design. To knit the hat you will need the following:
2 balls main color
1 ball contrast color 1
1 ball contrast color 2
1 ball contrast color 3
Size US 2, 3 & 4, 16" circular needles + US 4 double point needles
The pattern is available to purchase in store or on Ravelry.
Another wonderful stranded colorwork project is the Pyukkleen cowl by Ysolda Teague. This fun to knit cowl is a great first stranded colorwork project. Knit on a size US 9, 24" needle, the pattern is simple to follow & has short floats. Ysolda knit her sample using 6 different colors, but the cowl would look equally good in two colors. Just be sure they are high contrast so you can see your beautiful design.
Here is what you will need to knit the cowl as shown:
Jamieson's Shetland Heather Aran
1 ball each of 6 different colors
Size US 9, 24" circular needle
The pattern is available to purchase in store or on Ravelry.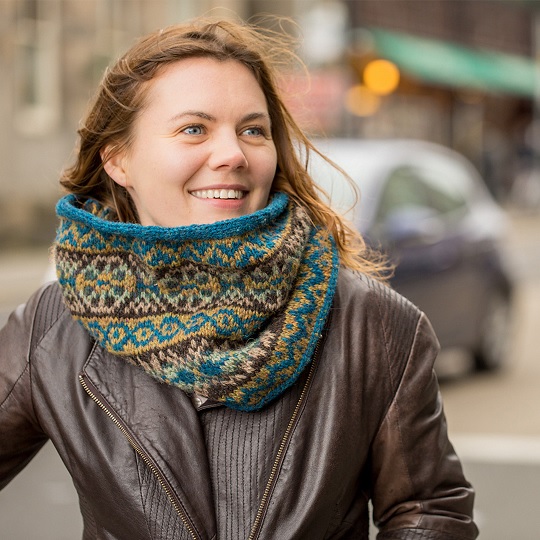 Pyukkleen by Ysolda Teague, Jamieson's Shetland Heather Aran
If you are looking for additional stranded colorwork inspiration, we also have several stunning knitting pattern books that are as lovely on a coffee table, as they are functional. Each of the books feature heritage designs with modern details that are true classics.
Laine Strands of Joy by Anna Johanna
Laine Traditions Revisited: Modern Estonian Knits by Aleks Byrd
Fair Isle Weekend by Mary Jane Mucklestone
The Shetland Trader, Book Three: Heritage by Gudrun Johnston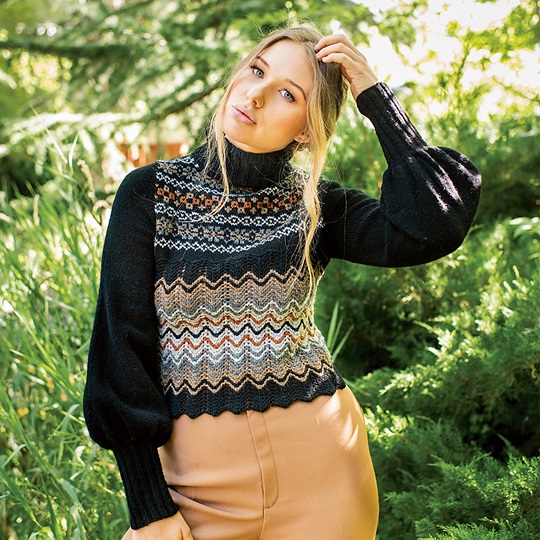 Vair by Gudrun Johnston,
The Shetland Trader, Book 3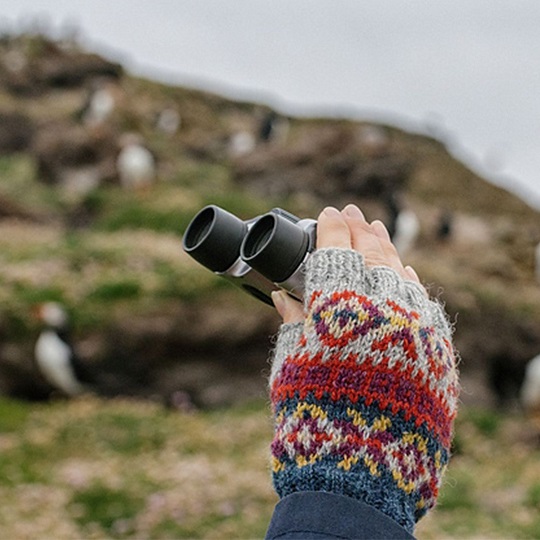 Tamto by Mary Jane Mucklestone,
Fair Isle Weekend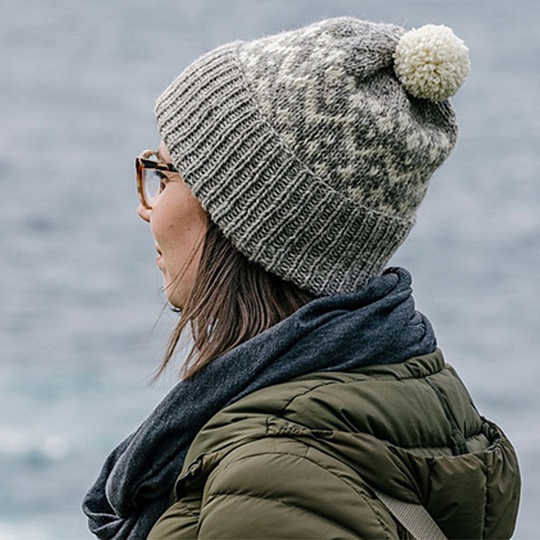 Maalie by Mary Jane Mucklestone,
Fair Isle Weekend
Shop the Jamieson's collection at www.woolandcompany.com
Happy Knitting!
The Wool & Co. Team