Holiday Slipover by PetiteKnit, Isager Alpaca 3 & Silk Mohair
Scotty Sweater by PetiteKnit, Isager Spinni & Silk Mohair
Your new sweater wardrobe is calling....just arrived at Wool & Co. is the luscious Isager yarn collection!
Located on a small farm in Tversted, a lovely seaside village located on the northern tip of Denmark, Isager has been designing timeless patterns & yarns since 1977. The history of Isager begins with a friendship between Åse Lund Jensen & Marianne Isager who shared a love for knit design, as well as high quality natural fiber yarns. Isager is known for timeless, yet modern knit designs that stand the test of time & gorgeous yarns spun from premium wool, alpaca, cotton & linen. From rustic tweeds to stunningly soft alpaca/wool blends, Isager yarns are a pleasure to knit & wear.
Isager yarns come to life in the hands of prolific designer Mette, who has channeled all of her creativity & love of knitting into PetiteKnit. The knitting designs are fresh, modern & demonstrate a love of fashion, as well as beautiful fibers.
Ready for Fall is the Holiday Slipover by PetiteKnit, a versatile vest that can be worn over dresses or tops. The plush fabric is knit in Isager Alpaca 3 held double with a strand of Isager Silk Mohair. The wool & alpaca yarn has a chain construction that is feather light & airy with wool giving the yarn structure, while alpaca delivers a subtle halo & softness. The Silk Mohair adds even more glowy goodness.
Holiday Slipover Materials:
Another show stopper is the Scotty Sweater also by PetiteKnit. This high fashion piece is ideal for advanced knitters who want to hone their skills. The sweater is knit in Isager Spinni held together with two strands of Isager Silk Mohair. The result is a stunning piece that feels amazing to wear & looks like it just walked off of the runway.
Scotty Sweater Materials:
2 skeins Isager Spinni (all sizes)
7-10 balls Isager Silk Mohair (based on size chosen)
Size US 6, 7, & 8, 32"-40" circular needles
Size US 7 double point needles
Browse all of the stunning PetiteKnit patterns on Ravelry to find the perfect piece. Shop the Isager yarn collection on woolandcompany.com or experience the collection at our lifestyle store in South Elgin, IL.
Happy Knitting!
The Wool & Co. Team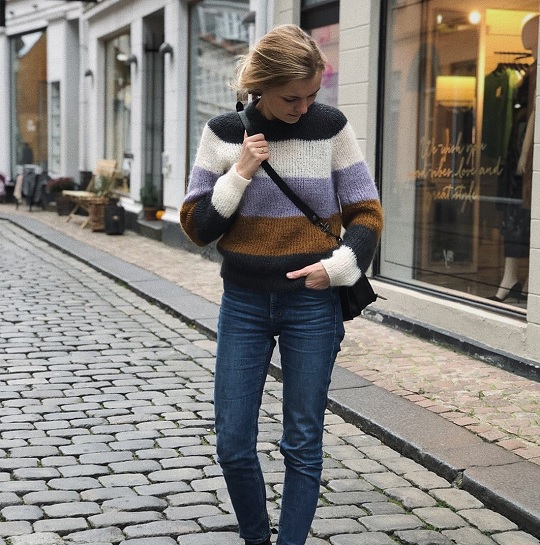 Sequence Sweater by PetiteKnit,
Isager Spinni & Isager Silk Mohair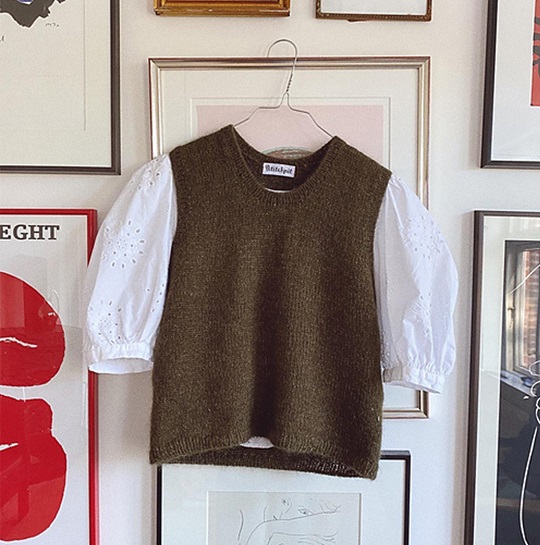 Stockholm Slipover by PetiteKnit,
Isager Tvinni & Isager Silk Mohair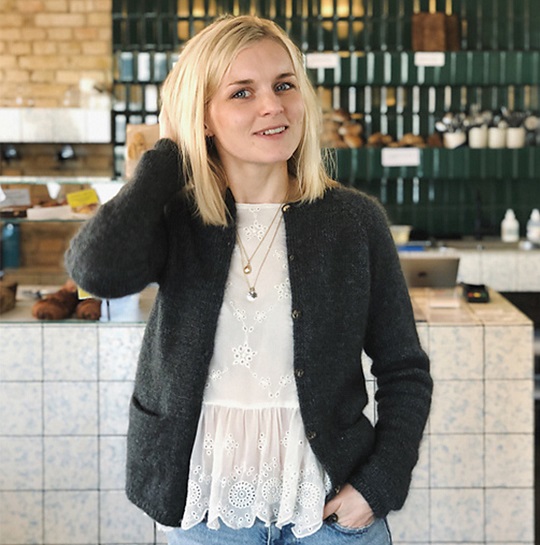 Copenhagen Cardigan by PetiteKnit,
Isager Alpaca 2 & Isager Silk Mohair
Ingrid Pullover by PetiteKnit,
Isager Jensen & Isager Silk Mohair