Sophie Scarf by PetiteKnit,
Lang Yarns Cashmere Premium, color 67 Dark Brown
Chic & stylish, the Sophie Scarf by PetiteKnit is a quick, satisfying knit that can be ready to wear after a morning or evening of knitting.
Knit in Lang Yarns Cashmere Premium, the fabric feels absolutely lovely against skin. Cashmere Premium is a light, airy luxury cashmere with a 6-ply, chainette construction. This gives the yarn the lightness, as well as durability so knits hold their shape & resist pilling. It is truly a pleasure to knit.
The Sophie Scarf is worked back and forth in one piece, from tip to tip in garter stitch with built-in i-cord edges. The smaller size Sophie Scarf reaches around the neck once, while the larger size can wrap around the neck twice.
The small size may be knit with 1 ball (25g) of Lang Yarns Cashmere Premium & a size US 4, 24" circular needle (knit flat).
*Note- The large size calls for 28g, so you will need 2 balls. However, with 2 balls you should just have enough yarn to make a small scarf as well.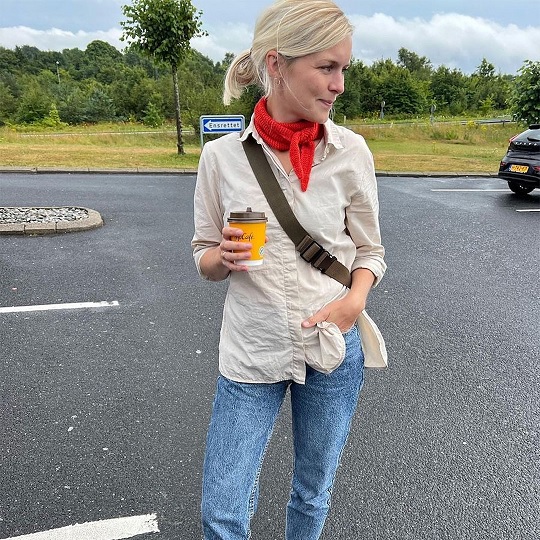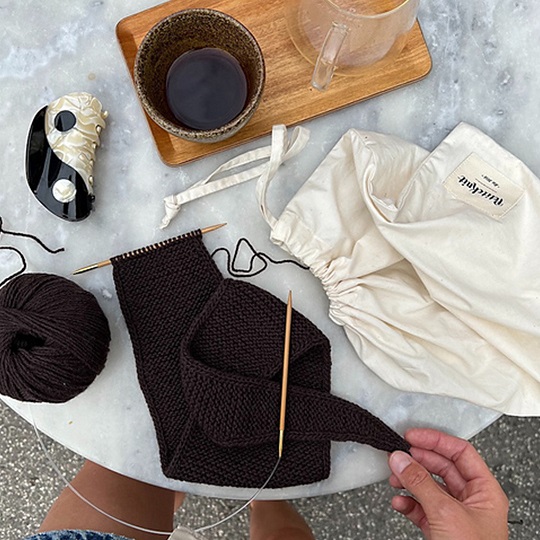 The pattern is available to purchase on Ravelry.
Shop the gorgeous array of 59 colors of Lang Yarns Cashmere Premium.
Happy Knitting!
The Wool & Co. Team