Knitting season is approaching & my needles were a complete mess! I spotted Della Q needle organization cases at a knitting trade show & knew I had to have them for the store. The cases come in a bunch of different configurations & everything matches. There are even little labels inside the case so I know what sizes I have!

Before
No idea what needle sizes I had
Could not find what I was looking for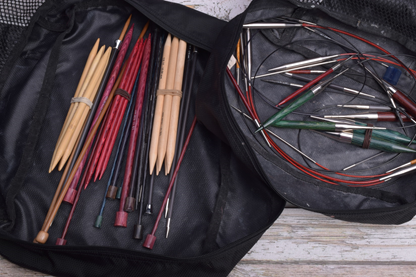 After
Needles are organized
Easy to identify size gaps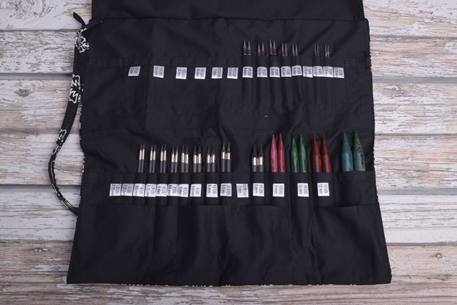 Many configurations & colors to choose from
Double point needle case
Interchangeable needle case
Double interchangeable needle case
Single needle case
Circular needle case
Double point + circular needle case
Crochet hook case
Cases are labeled with needle size numbers!
Shop the collection in-store or online.