Just in time for Fall. Wool & Co. is expanding our Malabrigo collection to include 30 colors of Caracol!

* Bethune Capelet by Jacob Seifert, Malabrigo Caracol, 2 skeins each of Natural & Aniversario
Caracol is a super-soft, super bulky yarn that will add visual interest to the most simple stitch patterns.  The single-ply yarn is wrapped in black or white thread, then kettle dyed for extreme color saturation.  Perfect for one of a kind accessories & outdoor garments.
Shop our Malabrigo Destination Store online with free shipping or visit us in-store.  Wool & Co. offers one of the largest collection of Malabrigo colorways in the Midwest.  Our lines include Rasta, Caracol, Mecha, Rios, Arroyo, Mechita, Sock, & Lace.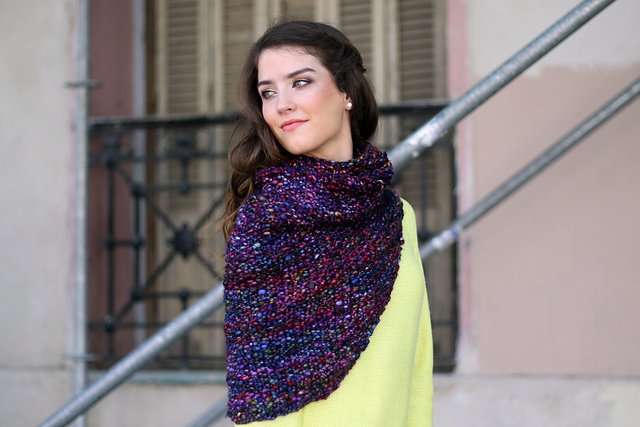 * Rockaway Beach by Krista Ann, Malabrigo Caracol, 3 skeins Aniversario
The Bethune pattern is available to purchase in store or on Ravelry.
The Rockaway Beach pattern is free in store or on Ravelry.
Happy Knitting!
The Wool & Co. Team