The Paddock Shawl is one of the newest patterns added to the extensive Brooklyn Tweed library. Knit in either lace or fingering weight, the shawl is a textural delight. Choose Vale for a delicate, refined effect or Loft for a larger farmstead-style shawl.
*Fingering weight version shown above in Loft, Bale color
*Lace weight version shown below in Vale, Arabesque color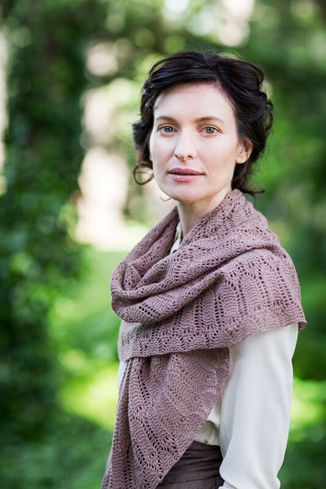 The garter-based fabric has no wrong side, and the half-circle shape laps the shoulders comfortably and stays in place. Slipped garter selvedges create a smooth and tidy top edge; block out scalloped points or leave the trailing edge straight according to your preference.
Laceweight Version


Fingering Version

Visit the store to shop our Brooklyn Tweed Lifestyle Section to find the perfect color or shop our online store.
The pattern is available in store or on Ravelry.
Happy Knitting!
The Wool & Co. Team