Time to accessorize your house with knits! The Rangeley Pillow by Stacy McCrea Warner is a 16" x 16" cabled gem that will give cozy appeal to chairs, sofas, or beds.

*Rangeley Pillow
The pillow is knit flat in two pieces, then sewn together & closed with four buttons.  The pattern requires 630 yards worsted weight yarn, size US 8, 16" or 24" circular needle, cable needle, 16" pillow form, and 4, ¾" buttons.
Some nice yarn choices include Brooklyn Tweed Shelter, Cascade Lana d' Oro, The Fibre Company Arranmore, Galway Worsted, & Plymouth Superwash Worsted.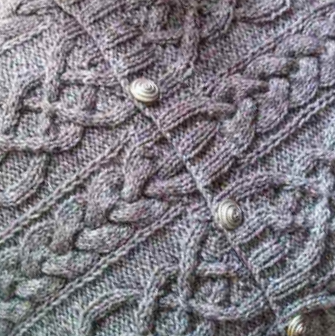 The pattern is available to purchase in store or on Ravelry.
We also have a class on this starting soon!
Happy Knitting!
The Wool & Co. Team