Greetings Knitters! We are pleased to introduce the newest yarn by Blue Sky Fibers; Eco-Cashmere, a DK weight, 100% pure Cashmere yarn spun with 50% recycled Cashmere & 50% virgin Cashmere! In conjunction with the launch of this new yarn Blue Sky has designed some very cool patterns. One of our favorites is the Skyline Slouch by Nancy Ekvall.

*Blue Sky Fibers Eco-Cashmere, sample in Crushed Coral, Silver Bell, Midnight Oil, & Gold Rush
So stylish, the hat combines an unexpected color combo with simple wide ribbing followed by sleek stockinette.  The pattern is knit with four hanks of soft Eco-Cashmere & there is even enough yarn for two complete hats! One for yourself and one for your favorite friend.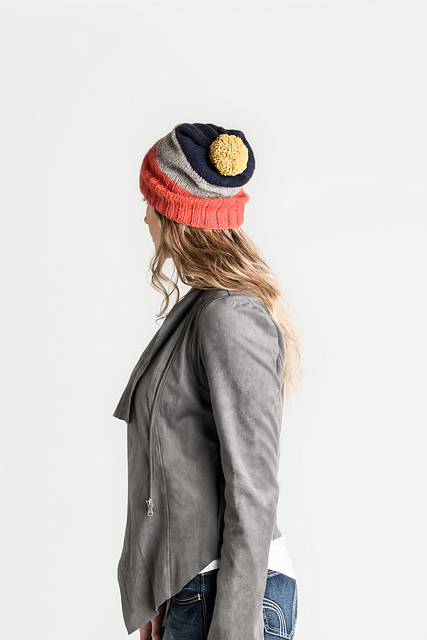 Happy Knitting!
The Wool & Co. Team