Happy New Year! January is the perfect month to stay in and knit something beautiful for yourself. "Tallinn" by Norah Gaughan is our feature pattern of the week. The gorgeous poncho/ capelet brings to mind ancient Celtic knots brought to life in a thoroughly modern design.

**The Fiber Company Road to China Light used in photo
The poncho is worked in one piece (in the round) from the collar to the bottom edge.  The pattern is sized to fit bust sizes 30-50"
The pattern requires the following materials:
Some wonderful yarn recommendations include The Fibre Company Road to China Light, Galway Sport, Berroco Folio, Berroco Folio Luxe, and Blue Sky Fibers Baby Alpaca.
The pattern is available in to purchase in store or on Ravelry.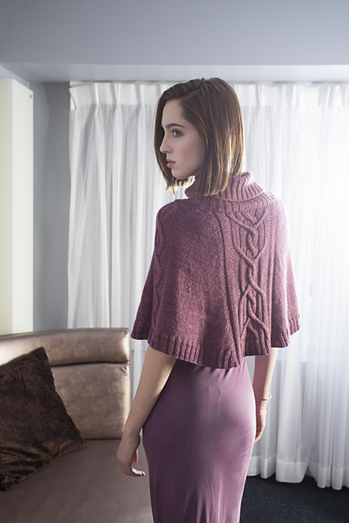 Always remember we have a lovely staff that is always happy to help you get started with a pattern or show you how to do specific skills such as cabling, increases, etc.
Happy Knitting!
The Wool & Co. Team