The chilly January weather is showing no sign of warming up, so these chubby mittens are just the thing to keep hands toasty. Our feature pattern this week is "Tree Hugger Mittens" by Susan Sheby. Knit with 100% wool yarn, they are sure to keep the cold at bay.

**Knit Collage Sister in Color Soft Grey Heather
The mittens are super quick & easy to knit.  The pattern requires 1 skein of Knit Collage Sister yarn, size US 13 double point needles, a ring stitch marker, a bit of waste yarn to hold thumb stitches, & a darning needle to weave in ends.  The pattern includes instruction for both solid colored & two-toned mittens.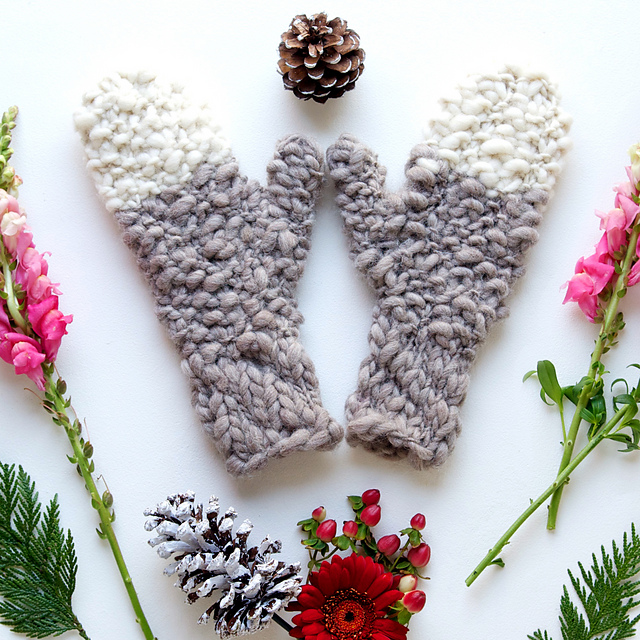 The pattern is available to purchase in store or on Ravelry.
Visit the store to see our sample mittens knit in Ruby Heather, or check out all of the colors of Sister and shop the collection online.
Happy Knitting!
The Wool & Co. Team